Yesterday the Mayor of Surrey Heath, Sarah Jane Croke, presented Camberley Care with a certificate of appreciation for everything we have done during the COVID crisis. She is very aware of the fantastic work all the charity and community groups do in Surrey Heath and knows that many went above and beyond during the crisis and she wants to recognise this.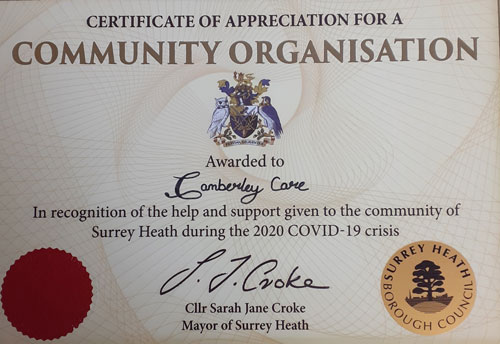 On behalf of the trustees, thank you all for everything you have done for Camberley Care over the last couple of difficult years. It has been challenging times but the support of our volunteers has been amazing, especially on our last-minute calls, particularly for clients who needed to get their covid vaccinations.
This award is for all of our volunteers, office staff, handymen and trustees.
April 16, 2022